Service description:
Maptionnaire's query tools work seamlessly with the Kunta3D service, e.g. zoning, infrastructure projects or any three-dimensional environment.
Company:
Our company, Mapita, was founded in 2011 to provide a solution for everyone to create their own map-based queries. Since then, Maptionnaire has evolved from a map-based query tool to a complete community engagement platform. Over the years, the entire Maptionnaire team has worked hard to develop the service to its current form.
Service description:
Navis Typhoon - Visual project portal and service platform for project partners, where e.g. 3D web-based site monitoring, combining extensive point cloud data with plant models and terrain data. Sova3D Oy has implemented the web part of the solution.
Company:
Profox Companies Oy has focused on providing virtual design systems and related services during investments and the life cycle.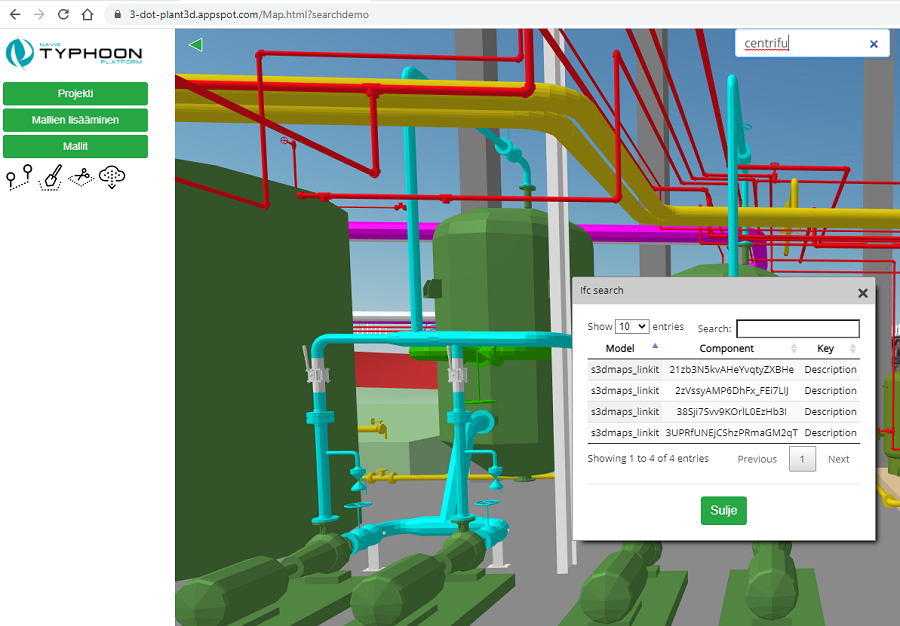 Service description:
Quantity and cost calculation of a building directly from the IFC model. The design and analysis performed with Proveka's software can be published in the S3D-maps / Municipality3D / S3D-projects environment in a web browser.
Company:
Proveka Oy has an expertise operating especially in the construction industry, specializing in the development of strategic business models and IT solutions. We provide our clients consulting on the development of business strategy and business processes, as well as the development of related software. Our solutions improve our customers' competitiveness.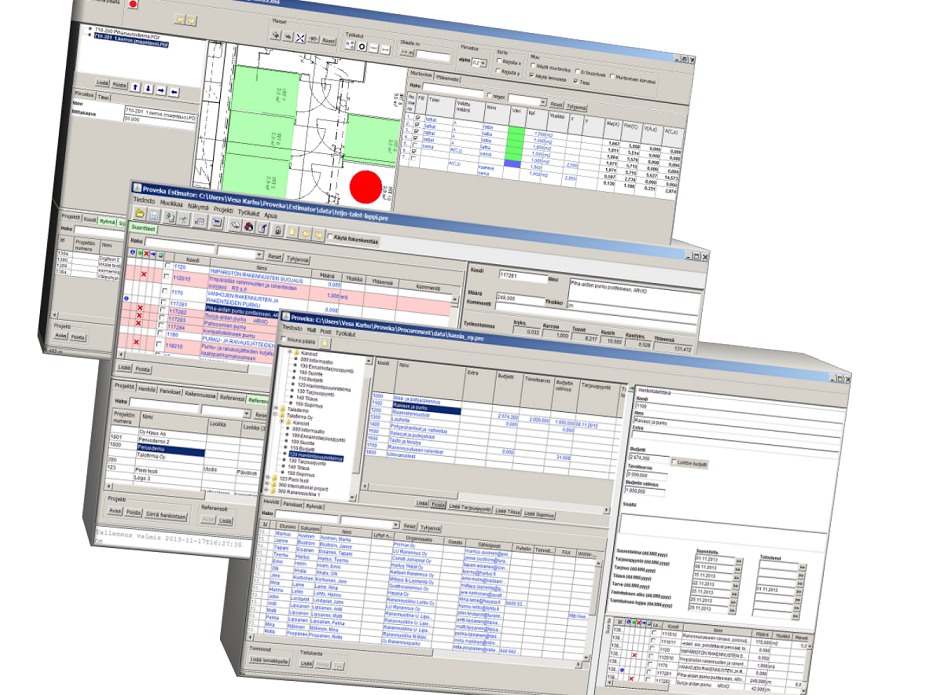 Service description:
Terrasolid software is the standardized industry's software for point clouds and image processing, developed specifically for the demanding needs of professionals in the field of spatial data, design, operation and the environment.
Company:
Terrasolid's more than 30 years of experience in the industry and more than 20 years of experience in the LiDAR business ensure that you have an access to reliable and versatile software products that can solve problems across a wide range of applications and types of data.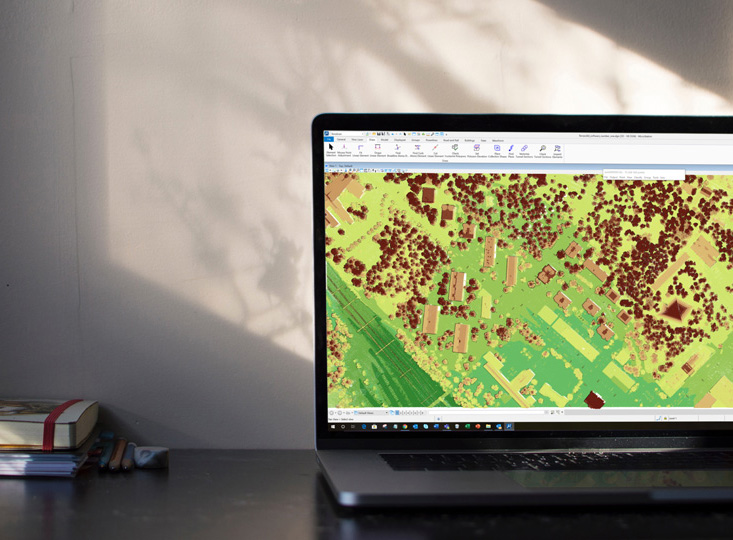 Send a contact request
Send us a contact request using the form below and we will get back to you as soon as possible.
Contact us
Studio of Virtual Architecture
Sova3D Oy
Y-tunnus: 2682579-9
Upseerinkatu 3 C (6.krs)
02600 Espoo
Finland
Petri Kokko, M.Sc (Arch)
CEO, Founder
p. 050 551 1252